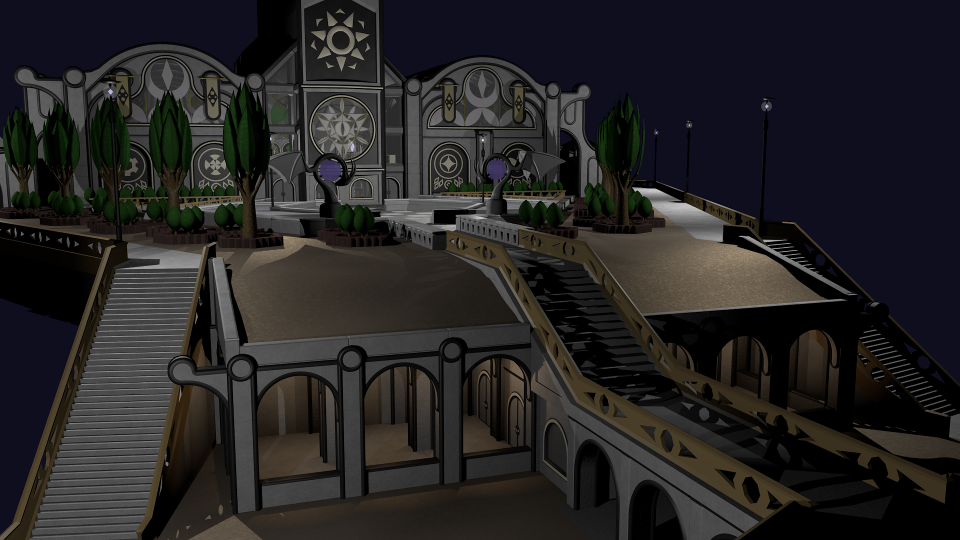 The Ayra Katrin Library was constructed with four main floors and and a small basement area in its center. However, the landscaping on top of Tail Hill 'buried' the lower floors, creating an illusion that the library is smaller than it actually is.
The set of covered patios in the lower part of the picture are a new addition to the design. There was only an empty, sloping hill where these now stand.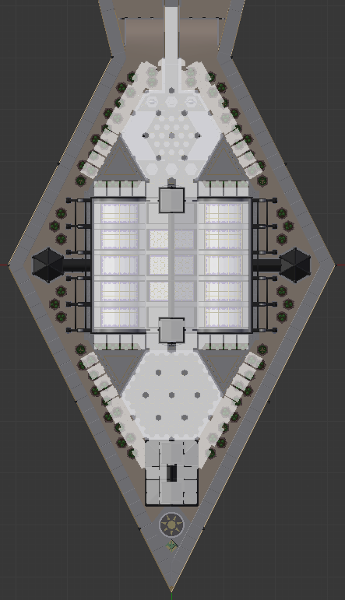 Here's a rough idea of the extent of the lower floors at this point, highlighted in white. Underneath the big hexagon patios are some common areas, including the library's kitchen. The four triangles adjoining the hexagons are open down to the bottom floor and connect to sets of personal rooms (the two sets of four rooms you can see by each triangle) . Both the main building and south tower have two lower floors that connect to the rest of the underground area.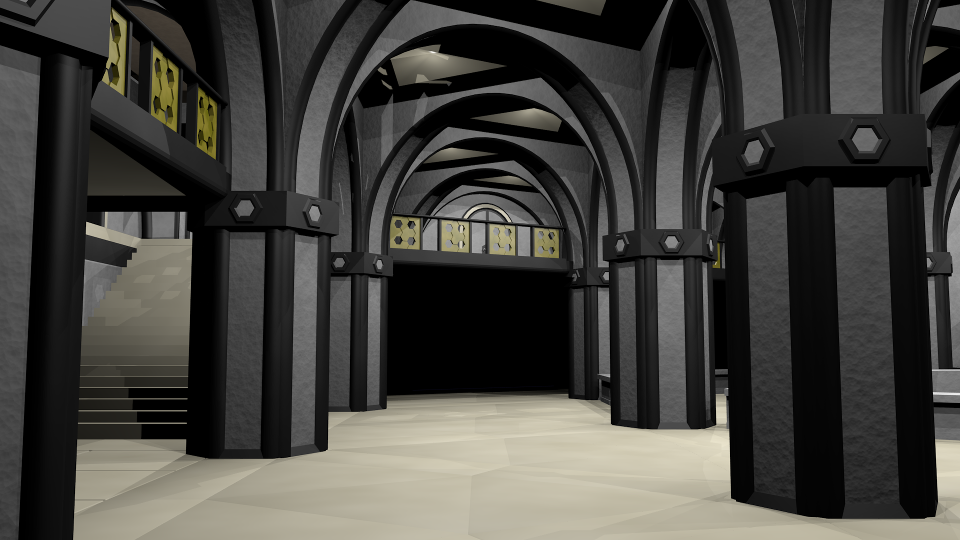 A view inside the underground area under the hexagon. The pillar design was recently updated, making them thinner. This gave the area a more open feel. At the very right of the picture is where the Library's kitchen is located.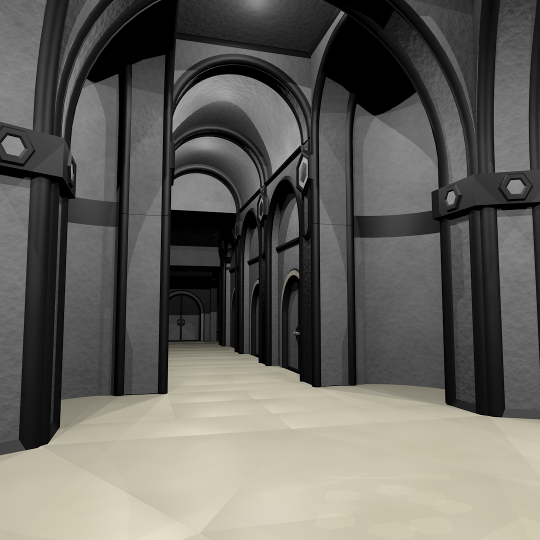 Here is the entrance to the underground area, looking back from the hexagon. The doors on the side go into the covered patios, and the front door leads under the archway serving as the 'official' entrance to the library.